Order a free set of FlexiClip fully telescopic runners now!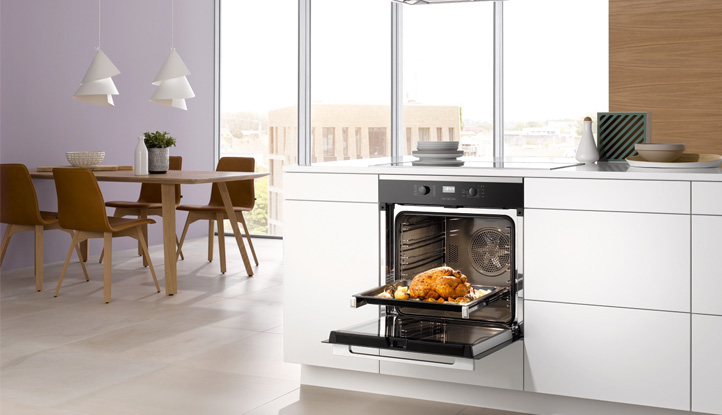 Order a complimentary set of FlexiClip fully telescopic runners now!
Terms and conditions apply
Redeem your voucher
Overview
Make the most of your H2566 BP Pyrolytic oven with the addition of HFC70 FlexiClip runners
Campaign period
You voucher can be used until the 31st of May 2019. All voucher codes will not be valid in our webshop after this date.
About this campaign
With the purchase of a H2566 BP Pyrolytic oven, you have the opportunity to redeem a complimentary set of HFC70 fully telescopic FlexiClip runners, a simple addition that allows you to get the absolute best out of your new oven.
What are FlexiClip runners?
Fully telescopic runners allow baking trays and sheets, baking and roasting racks, and Gourmet casserole dishes to be pulled clear of the oven, and are held safely and securely in any position.
The FlexiClip fully telescopic runners can be used on any shelf levels.
How do I redeem my FlexiClip runners?
To redeem your fully telescopic FlexiClip runners, simply follow the below steps:
1. Click "Redeem your voucher" on the image above,
2. Enter your unique voucher number in the "ID number" field.
3. You will be sent to our checkout page with your discount applied. To complete your order, follow the checkout process.
Having problems redeeming your FlexiClip runners?
If you require assistance redeeming your FlexiClip runners, please choose one of the below contact options:
- Click here to send us a message
- Call our customer services on 0330 160 6600
Discover our Kitchen Inspiration blog Der Kern
We believe that a kitchen is never more beautiful than when it is being used. Discover inspiration from the world of kitchen design and cuisine.
Products
Conditions
Terms and Conditions
The voucher is valid in the United Kingdom and can only be redeemed online.
No cash payments.
Only one voucher per customer.
Cannot be used for other campaigns.
Selling the voucher on is not permitted.
The voucher must be redeemed by 30th of June 2019.
The offer of "A free set of FlexiClip telescopic runners" pertains to the HFC70 FlexiClip runners only, which is free with the purchase of a H2566 Pyrolytic oven.

Not to be used in conjunction with any other offer, including price discount.